openSUSE 10.2
---
---
When Novell acquired Suse, they brought their enterprise networking knowledge to one of the most illustrious Linux pedigrees. Suse is still one of the most popular Linux distributions, and the community development model unveiled with Suse 10.X adds versatility and flexibility to a distro that is equally at home on the desktop or in the server room. The goal for OpenSuse 10.2 is better community integration, and Novell has invested its efforts into building in many improvements from users and developers. We are proud to bring you OpenSuse 10.2 as this month's Linux Magazine DVD.
New in 10.2
OpenSuse 10.2 delivers new features such as improved package management and support for integrated cardreaders. Included with 10.2 is Linux kernel 2.6.18. Also inside are the KDE 3.5.5 and Gnome 2.16.1 desktops, as well as enhanced graphics, better WiFi support, and better bluetooth. You'll also find AppArmor 2.0 and other security improvements, along with better power management and hundreds of tools for developers, system admins, and desktop users.
YaST
Suse comes with YaST, one of the best and most respected configuration tools in all of Linux. YaST provides a simple and convenient user interface for managing software, hardware, networking, system configuration, security, and user accounts. You can use YaST as a single interface for configuring partitions, power management, firewall settings, and boot loader settings. YaST also lets you install and remove software, configure network devices, troubleshoot device problems, and view the system log. YaST is a single tool for nearly every common configuration question.
On the Desktop
On this DVD, you'll find the latest tools for the desktop, including OpenOffice 2.0.4, Beagle 0.2.10, kaffeine 0.8.2, and version 0.12.17 of the k3b CD burner. OpenSuse 10.2 also comes with the F-Spot 0.2.1 photo manager and GIMP 2.2.13. You'll find the Evolution 2.8.1 personal information manager, Kontact 3.5.5, and the Mozilla Firefox 2.0.
Sysadmin
Suse offers a broad collection of services for supporting the network. Included are the standard Linux servers, such as the Apache web server, the Samba file and print server, the Sendmail mail server, and the Bind DNS server. You'll also find the MySQL 5.0.24 database system, virtualization tools such as Xen 3.0.3, and a useful collection of utilities for system monitoring and remote management.
Developers
OpenSuse 10.2 comes with the Perl 5.8.8, Python 2.5, PHP 5.2, and Ruby 1.8.4 development languages. Also on this DVD are development environments such as Mono 1.1.17, KDevelop 3.3.5, and Eclipse 3.1.1.
Conclusion
OpenSuse 10.2 builds on Novell's vision for a community-based Linux with an eye to the corporate enterprise. This DVD delivers great graphics, as well as new tools and steady improvements to the components you've come to expect. We hope you enjoy our Linux Magazine OpenSuse 10.2 DVD.
System Requirements
Processor: Pentium 1-4 or equivalent.
Memory: At least 256 MB; 512 MB recommended.
Hard Disk: At least 500 MB for a minimal system; 2.5 GB recommended for a standard system.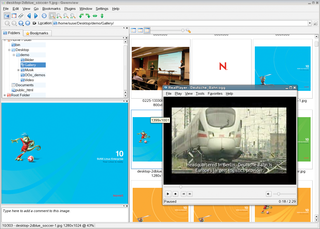 Figure 1: OpenSuse 10.2 comes with an easy and intuitive desktop.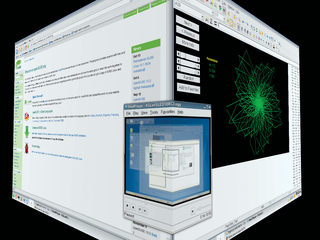 Figure 2: The latest OpenSuse also offers Xgl 3D acceleration.
Figure 3: You'll find a big collection of multimedia applications.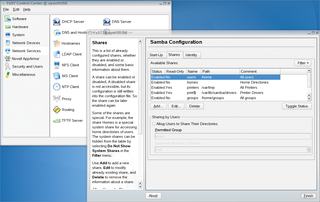 Figure 4: Manage your home network with YaST.
Highlights
Linux kernel 2.6.18
KDE 3.5.5
GNOME 2.16.1
GCC 4.1.3
OpenOffice 2.0.4
KOffice 1.6.0
GIMP 2.2.13
Firefox 2.0
Thunderbird 1.5.07
AmaroK 1.4.4
Kaffeine 0.8.2
Banshee 0.11.2
K3b 0.12.17
Apache 2.2.3
Bind 9.3.2
Samba 3.5.5
Sendmail 8.13.8
Perl 5.8.8
Python 2.5
PHP 5.2