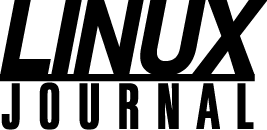 Editor in Chief — Doc Searls, doc@linuxjournal.com
Executive Editor — Jill Franklin, jill@linuxjournal.com
Tech Editor — Kyle Rankin, lj@greenfly.net
Associate Editor — Shawn Powers, shawn@linuxjournal.com
Contributing Editor — Petros Koutoupis, petros@linux.com
Contributing Editor — Zach Brown, zacharyb@gmail.com
Senior Columnist — Reuven Lerner, reuven@lerner.co.il
Senior Columnist — Dave Taylor, dave@linuxjournal.com
Publisher — Carlie Fairchild, publisher@linuxjournal.com
Associate Publisher — Mark Irgang, mark@linuxjournal.com
Director of Digital Experience — Katherine Druckman, katherine@linuxjournal.com
Graphic Designer — Garrick Antikajian, artwork@linuxjournal.com
Cover Designer — Carty Sewill
Accountant — Candy Beauchamp, acct@linuxjournal.com
Community Advisory Board
Linux Journal is published by, and is a registered trade name of, Linux Journal, LLC.
4643 S. Ulster St. Ste 1120 Denver, CO 80237 USA
LINUX is a registered trademark of Linus Torvalds.
At Your Service
SUBSCRIPTIONS: Linux Journal is available as a digital magazine in PDF, EPUB, and MOBI formats. Renewing your subscription, changing your e-mail address for issue delivery, paying your invoice, viewing your account details or other subscription inquiries can be done instantly on-line: http://www.linuxjournal.com/subscribe. E-mail us at subs@linuxjournal.com or reach us via postal mail at Linux Journal, 9597 Jones Rd, #331, Houston, TX 77065 USA. Please remember to include your complete name and address when contacting us.
ACCESSING THE DIGITAL ARCHIVE: Your monthly download notifications will have links to the various formats and to the digital archive. To access the digital archive at any time, log in at http://www.linuxjournal.com/digital.
LETTERS TO THE EDITOR: We welcome your letters and encourage you to submit them at http://www.linuxjournal.com/contact or mail them to Linux Journal, 9597 Jones Rd, #331, Houston, TX 77065 USA. Letters may be edited for space and clarity.
SPONSORSHIP: We take digital privacy and digital responsibility seriously. We've wiped off all old advertising from Linux Journal and are starting with a clean slate. Ads we feature will no longer be of the spying kind you find on most sites, generally called "adtech". The one form of advertising we have brought back is sponsorship. That's where advertisers support Linux Journal because they like what we do and want to reach our readers in general. At their best, ads in a publication and on a site like Linux Journal provide useful information as well as financial support. There is symbiosis there. For further information, email: sponsorship@linuxjournal.com or call +1-281-944-5188.

WRITING FOR US: We always are looking for contributed articles, tutorials and real-world stories for the magazine. An author's guide, a list of topics and due dates can be found on-line: http://www.linuxjournal.com/author.
FREE e-NEWSLETTERS: Linux Journal editors publish newsletters on both a weekly and monthly basis. Receive late-breaking news, technical tips and tricks, an inside look at upcoming issues and links to in-depth stories featured on http://www.linuxjournal.com. Subscribe for free today: http://www.linuxjournal.com/enewsletters.
Private Internet Access is a proud sponsor of Linux Journal. 
LINUX JOURNAL (ISSN 1075-3583) is published monthly by Linux Journal, LLC., 9597 Jones Rd, #331, Houston, TX 77065 USA. Subscription rate is $34.50/year. Subscriptions start with the next issue.